Article in the GCS 10th Anniversary Brochure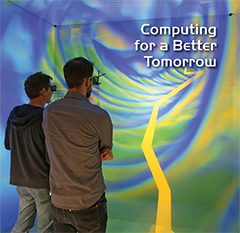 Coordinator of CompBioMed, Prof Peter V Coveney, conducted a workshop at the Leibniz Supercomputing Centre (LRZ) on the SuperMUC supercomputer in the run-up to the start of the CompBioMed Centre of Excellence. In the work, the group investigated the way a breast cancer drug interacted with various proteins, paving the way to more specific personalised medicine in the future.
This work, and much more conducted by the CompBioMed Partners, indicates how and why the Centre of Excellence started.
You can read the article, and the other work featured in the brochure here