CompBioMed offers free scaling support to improve the performance of your computational biomedicine solutions on high performance computers
Whether you work in academia, in a research hospital, or in a company, there is a good chance that you are starting to make intensive use of the computational biomedicine applications you have developed. As these evolve, you may be discovering performance issues.
Are you struggling because your code cannot run in an acceptable time? Perhaps you are trying to simulate over 1000 virtual patients? Or do you simply need to do some large-scale sensitivity analysis to get your solution certified by the regulatory authority?
Whatever is the reason, we can help. Thanks to the funding of the European Commission, the CompBioMed Centre of Excellence in Computational Biomedicine now offers free support to organisations in their initial steps towards parallelising existing computational biomedicine applications, or improving the scalability of those applications already parallelised, and then deploying them on high performance computing resources.
This Service is open to all: not only to both CompBioMed Core and Associate Partners, but it is also open to individuals and organisations new to CompBioMed.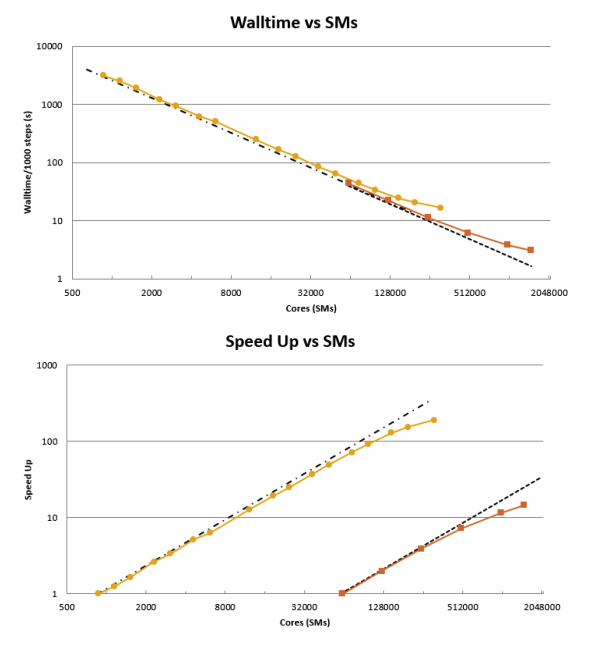 How to access the Service
Code and Data Security
In the field of biomedicine, many applications deal with sensitive data, and you can be assured that we will take great care when adapting your applications and managing the associated data.  Our Data Policies cover data privacy, data security, and research data management, and can be found here.  In particular, with the data security policy, we describe how we ensure the security of data or source codes that you share with us.
Terms and Conditions
The Scalability Service follows CompBioMed's Terms and Conditions (link).