Application description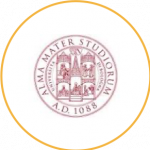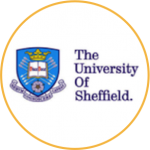 The Computed Tomography to Strength (CT2S) workflow is a digital twin solution, used for the prediction of the risk of hip fracture for an individual based on CT scans. CT2S is a web-based service, potential users can find all the information about CT2S on the website and users can approach the application owner through the website by making a request. The user will then securely transfer anonymised CT scans to the application owners. The application owners will segment the bones from CT images, generate 3D finite element mesh, assigned local material properties based on CT attenuation, and then perform a set of finite element (FE) analysis to estimate the bone strength (ANSYS) and calculate the risk of hip fracture. The final results will be compacted into a PDF file and sent back to the designated user email who requested the service [1]. The workflow is installed and usable on Sheffield's HPC system ShARC. The workflow has also been tested on ARCHER (EPCC).
The target users for CT2S are primarily clinicians and researchers. The clinical application of this code is to provide a more accurate intervention strategy for elderly people with weaker bones, such as those who are clinically defined as osteopenic but not receiving any treatments. The workflow will provide a complete assessment of bone strength in 3D and analyse the risk factor of that particular individual in sustaining a fall in future. This information can be used in addition to clinical history and Dual-energy X-ray Absorptiometry (DXA) evaluations in order to determine the necessary intervention strategy. For researchers, CT2S can be applied to a wide range of problems concerning the mechanical response of long bones, including the prediction of fracture risk at different locations and for different age groups. Using this approach, the code is not directly distributed and the HPC elements are hidden from the clinicians to allow them easy access to this technology without the need to have a good understanding of HPC systems.
USFD has also developed a multiscale model for current absolute risk of hip fracture (ARF0) [3]. In addition to femur strength (obtained from CT2S pipeline) this model included information on body height, weight and fall rate. These were used to predict severity and frequency of falling. Recent work in our group further included in this model subject-specific information on three-dimensional trochanteric soft-tissue geometry from proximal femur CT images. These improved hip fracture classification accuracy to 87% in the same 100 subject postmenopausal osteoporotic cohort mentioned above. We also modified the ARF0 model to predict 10-year risk of hip fracture (ARF10) by coupling it to a model simulating spatiotemporal loss of bone density driven by hormonal activity.
Based on ARF10 workflow developed by USFD, UNIBO has replicated the biomechanical computed tomography pipeline, and is developing an in silico trial solution, namely BoneStrength. The code is running on Cartesius (SURF, The Netherlands), Galileo, and Galileo100 (CINECA, Italy). By using a statistical anatomy atlas trained with the Sheffield cohort [, over 1000 synthetic patient proximal femur FE models were generated from 94 real patient data. The ARF0 pipeline was applied to the synthetic patients, showing a good persistence of the original cohort biomechanical characteristics in the synthetic cohort. UNIBO is now working on bone ageing (physiology/disease) and drug effect (treatment) models in order to run a massive simulation of placebo vs drug phase III clinical trial, involving 1000 patients over 5-10 years.
The natural users of the solution will be pharmaceutical companies, which will be able to tune the cohort inclusion criteria to maximise drug effects, or even reach statistical significance with less actually enrolled patients in a clinical trial.
Technical specifications
HPC usage and parallel performance
Cited references:
[1] I. Benemerito, W. Griffiths, J. Allsopp, W. Furnass, P. Bhattacharya, X. Li, A. Marzo, S. Wood, M. Viceconti, A. Narracott, Computer Methods and Programs in Biomedicine, 208, 106200  (2021).
[2] Bhattacharya, P., Altai, Z., Qasim, M. et al. Biomech Model Mechanobiol 18, 301–318 (2019).
[3] Mark Taylor, Marco Viceconti, Pinaki Bhattacharya, Xinshan Li, Journal of the Mechanical Behavior of Biomedical Materials, 118, 104434 (2021).
Clinical Use:
In Silico Trials, Digital Twin
License type:
Exposed as SaaS. BoneStrength available as SaaS through InSilicoTrials.com
User Resources
Related articles
Altai Z et. al. 2019, The effect of boundary and loading conditions on patient classification using finite element predicted risk of fracture. DOI
Qasim M et al. 2016, Patient-specific finite element estimated femur strength as a predictor of the risk of hip fracture: the effect of methodological determinants. DOI
For more information about the applications supported in CompBioMed, you can contact us at "software at compbiomed.eu".