Application description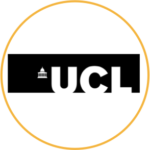 HemeLB, developed by the team of Prof Peter Coveney at University College London (UK), is a 3D macroscopic blood flow simulation tool that has been specifically optimized to efficiently solve the large and sparse geometries characteristic of vascular geometries. It has been used to study flow in aneurysms, retinal networks, and drug delivery among many other cases. Target users will be trying to understand blood flow in complex vascular domains where 3D knowledge of the geometry is critical to solving their problem. HemeLB is open-source and available for free download from Github under the LGPL-3.0 License. Build instructions are provided either from the repository itself (via the ReadMe file or using a provided build script) or via the HemeLB website. External users will need to compile the code themselves on their target machine. HemeLB has been successfully built on a wide variety of HPC systems including ARCHER2, SuperMUC-NG, Summit, and Blue Waters.
Technical specifications 
HPC usage and parallel performance
Clinical Use:
Digital Twin
License type:
Open source (LGPL) on GitHub, free
User Resources
For more information about the applications supported in CompBioMed, you can contact us at "software at compbiomed.eu".