Application description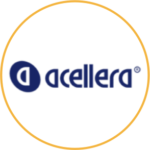 PlayMolecule is a drug discovery web service. It contains a variety of applications which allow users to accelerate and improve their drug discovery workflows using novel machine learning methods (such as binding affinity predictors) or through molecular dynamics simulations to elucidate biological structures and binding modes.
PlayMolecule is used daily by academic institutions and industry. Both students, as well as experienced researchers, are using PlayMolecule to evaluate machine learning methods or simplify their molecular dynamics workflows. PlayMolecule already counts close to two thousand registered users with around 80 new users registering every month.
PlayMolecule is available at https://playmolecule.com/. The free access has restrictions imposed on atom count of molecular systems due to constraints in computing resources which are available.
Technical specifications 
HPC usage and parallel performance
Clinical Use:
In Silico Trials
License type:
Exposed as paid SaaS; free version with limited capability.
User Resources
For more information about the applications supported in CompBioMed, you can contact us at "software at compbiomed.eu".