Application description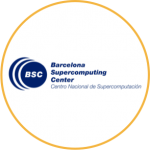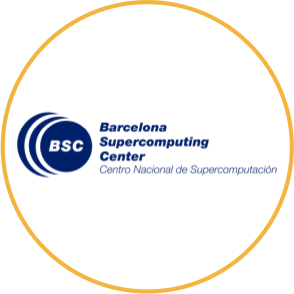 Alya, developed by the team of Mariano Vazquez and Guillaume Houzeaux at the Barcelona Supercomputing Centre, performs cardiac electro-mechanics simulations, from tissue to organ level. The simulation involves the solution of multiscale model using a FEM-based electro-mechanical coupling solver, specifically optimised for the efficient use of supercomputing resources. 
Alya aims to simulate complex multi-physics / multi-scale coupled problems at tissue, organ, and system level. The idea is that of a "Virtual Patient", in which we can model the patient in health, in disease, and under treatment. In the context of CompBioMed2, we are focused on the cardiovascular system. So far, the code is being used by colleagues from academia. In its raw version and without any kind of graphical user interface, the code is not friendly and due to the complexity of the problems we are dealing with, only an expert user can set up, run, and analyse the simulations. In 2018 we created the spinoff ELEM Biotech (an Associate Partner of CompBioMed) to speed up the technology transfer to biomedical stakeholders and one of its missions is making the code more usable by non-expert users, including a cloud deployment and an ad-hoc biomedical user interface.
Thanks to ELEM action, we are extending access to Alya to users with biomedical knowledge, such as engineers from device manufacturing or pharmaceutical companies. The code has different types of licences, depending on the case:
Non-commercial available source
Non-commercial cloud SaaS
Open source for a limited version (only fluid mechanics)
Technical specifications
HPC usage and parallel performance
Clinical Use:
In Silico Trials
License type:
Commercial exploitation through spin-off ELEM Biotech
User Resources
Related articles
Vázquez, M., Houzeaux, G., Koric, S., Artigues, A., Aguado-Sierra, J., Arís, R., … & Taha, A. (2016). Alya: Multiphysics engineering simulation toward exascale. Journal of Computational Science, 14, 15-27.
Calmet, H., Kleinstreuer, C., Houzeaux, G., Kolanjiyil, A. V., Lehmkuhl, O., Olivares, E., & Vázquez, M. (2018). Subject-variability effects on micron particle deposition in human nasal cavities. Journal of Aerosol Science, 115, 12-28.
Lafortune, P., Arís, R., Vázquez, M., & Houzeaux, G. (2012). Coupled electromechanical model of the heart: parallel finite element formulation. International journal for numerical methods in biomedical engineering, 28(1), 72-86.
For more information about the applications supported in CompBioMed, you can contact us at "software at compbiomed.eu".